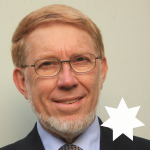 Episode 2 of Going Fission is an interview with Robert Parker.  Robert Parker is the current Vice President of the Australian Nuclear Association.  He has extensive project management experience around the world on large infrastructure projects, particularly on dams.  In this interview, we discuss his introduction to nuclear technology, how Australia can benefit from nuclear power and who could assist us in such an endeavour.
Roberts website can be found at www.nuclearforclimate.com.au, The Australian Nuclear Association can be found at www.nuclearaustralia.org.au.  The KEPCO International Nuclear Graduate School is at www.kings.ac.kr and the Electricity map is at www.electricitymap.org.
The unedited video of the interview will be made available shortly on YouTube.
Going Fission's Twitter handle is @fissiongoing.
Timestamps
0:00 - Intro Theme.
1:01 - Introduction.
1:39 - Roberts Career History.
3:05 - Roller Compcated Concrete Dams.
4:54 - Three Gorges Dam and dam technology around the world.
6:49 - Dams and methane emmissions.
8:19 - The Nuclear Rabbit Hole.
13:03 - The Australian Nuclear Association (ANA).
14:47 - South Korea's nuclear fleet...
17:41 - ...and where the build them.
17:41 - Pressure vessels, passive reactor cooling and defence in depth.
27:03 - Streamlining the AP1000 design, intentions and results.
32:00 - Doosan Industries...
35:20 - ...and Forge Presses!
37:47 - is there a place in Australia for this technology?
41:57 - The French reactor fleet.:
46:12 - 100 years of power and the implications for industry.
48:12 - Prime Minister Robert Parker and his energy policy.
52:47 - Younger listeners and the nuclear imperative.
55:15 - Plug for the ANA and SfNE at UNSW.
57:35 - Farewell.
57:58 - Website links.
58:38 - Outro Theme.